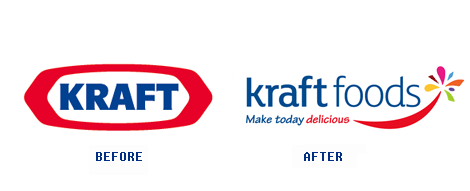 Guest post by Rancharese Whitaker
Kraft Foods
has found a way to reduce material from its supply chains, targeting 150 million pounds two years ahead of schedule.
Kraft Foods is using a new tool, the "Packaging Eco-Calculator," to help it design packaging more efficiently, said Jean Spence, Executive Vice President, Research, Development & Quality
.
As an example, Oscar Meyer Deli Creations now uses less paperboard, which reduces 1.2 million pounds of packaging out of landfills annually. In Europe, removing packaging layers from Milka chocolate bars reduces 60 percent of the shipping weight. In the UK, Kenco coffee is now offered in refillable bags along with the traditional glass jars instead of cans. Speaking of coffee cans, Maxwell House, Yuban and Nabob no longer use them either. Instead they've gone to paper board to reduce weight. In Australia, Kraft salad dressing bottles were redesigned and eliminated 100,000 pounds of plastic a year.
Kraft
has partnered with
RecycleBank
and
TerraCycle
to improve the recycling rate in the U.S.